Obagi ELASTIderm® Eye Treatment
You found it! The eye treatment that works to reduce the appearance of visible fine lines and wrinkles around your eyes. We know you've been frustrated. You're not alone. But now that ELASTIderm has arrived, your frustration ends here. And this is the one-of-a-kind product that can not only change the way you think about eye treatments, it can change the way you look.
The missing piece of the antiaging puzzle.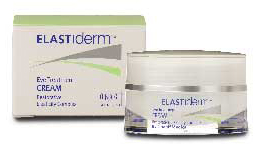 Obagi ELASTIderm™ Night Eye Cream – the first skincare product for the eye area clinically proven to help replenish both elastin and collagen, and give the wrinkles around the eye area the ability to bounce back so that skin looks. feels and acts younger.

| | | |
| --- | --- | --- |
| | | |
| Before | | After |
Obagi ELASTIderm® Décolletage System
These days your skin is aging a lot more quickly. The sun and environmental elements can take their toll, leaving behind hyperpigmentation (discoloration), age spots, freckles, fine lines and wrinkles. And although you may have diligently maintained the skin on your face for years, you may not have paid as much attention to the skin on your chest and neck, also known as your décolletage.
The skin on your décolletage is particularly vulnerable to these visible signs of aging, since it tends to be thinner, less moisturized, and often overlooked in the sun protection regimen. The result can be a harsh contrast between the youthful, protected skin on your face and the discolored, damaged skin on your chest.
So, take steps today to revitalize your décolletage skin with a regimen specially formulated to reveal a more radiant all-over glow in this highly visible area.

For more informatin on Obagi products please visit their website.
http://www.obagi.com/article/forpatients/forpatients.html