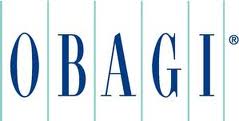 The Obagi Nu-Derm® System:
For skin that looks and acts younger and healthier.
As you age and your skin incurs the abuse of daily living (such as sun, stress, pollution), the cell turnover rate slows down. This means that the new cells take longer to form and reach the top. The old cells accumulate and stay on the
surface longer. You begin to notice those unwelcome signs of aging, including fine lines and wrinkles, freckles and age spots, uneven skin tone, loss of elasticity and loss of natural skin hydration.

Obagi-C System™:
For Photolumines Skin
The Obagi-C System™ is the only Vitamin C System that combines a patented formula of 4% professional strength Hydroquinone and professional strength Vitamin C to deliver superior penetration to all levels of the skin resulting in Photolumines Skin.

Obagi Professional-C Serum:
Maximum Antioxidant Protection
Your skin deserves all the protection you can give it from daily exposure to the sun's damaging rays and environmental conditions that cause premature aging. Visible signs of aging, those fine lines and wrinkles, are caused by tiny molecules known as 'free radicals.' Free radicals dramatically multiply with exposure to sun, air pollution and other environmental assaults, ravaging skin cells and breaking down collagen that gives skin its youthful resilience.
Benefits to Skin.
Vitamin C neutralizes free radicals to prevent skin cell damage. Professional strength Vitamin C can give your skin the superior protection it needs to:
• Prevent premature signs of aging, including fine lines and wrinkles
• Protect against future damage
• Stimulate collagen production for firmer, more resilient skin
• Lighten and brighten skin for more even tone
Superior Results Only From Obagi.
New Obagi Professional-C Serums use advanced scientific formulas developed and tested by leading Vitamin C experts. Obagi Professional-C Serums offer maximum daily antioxidant protection and greater penetration than other Vitamin C products. The greater the penetration, the greater the antioxidant benefit to your skin.

For more informatin on Obagi products please visit their website.
http://www.obagi.com/article/forpatients/forpatients.html